Did you Lose the Directions?
User's manuals can seem like overkill when you buy a new product…all those pages about complicated features you'll never try and troubleshooting tips you'll never need. Then your digital camera won't talk to your PC, and you can't find that "useless" manual. Don't tear apart your filing cabinet or desk looking for it.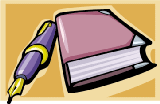 Click here to search among thousands of user's manuals for appliances, electronic devices, cars, and more!